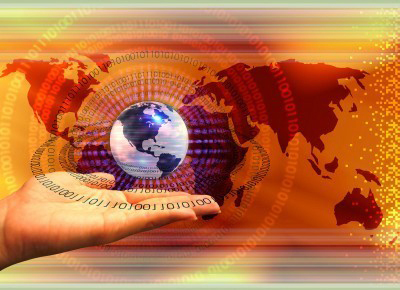 (Warning! Extreme cost-cutting tips within this article)

This article features how a company utilises web-based software to manage their day-to-day activities. Ebizsurf speaks to Mark Reilly, Managing Director of research and technical advisory firm, Remarkable Innovation.
Company Name:
Remarkable Innovation
Founded:
2006
Core Business:
Research and technical advisory services to clients investing in technology. Their experts provide technology assessments that can range from from product evaluations to full technical due diligence exercises. Their worldwide projects have ranged across fields, including info-communications technology, energy and resources, manufacturing and emerging technology sectors.
Clientele:
SMEs, venture capital companies, public sector and multinational organisations. They have also worked with a number of US Fortune 500 companies and businesses throughout Asia.
Word for Word
with Mark Reilly, Managing Director of Remarkable Innovation
We're one of the pioneers in Singapore in using many of the free applications now available for businesses on the web. As a small startup, we leveraged on lots of Web 2.0 technologies to achieve efficient processes that were previously only available to much larger organisations, because of expensive hardware and software. Much of our processes like e-mail, CRM, task management, document collaboration, campaign management, our intranet and shared file storage are performed by websites like Google, Zoho, Dropbox and so on. For us it's more efficient, less hassle and much cheaper. Most firms in Singapore aren't even aware of what's out there. My advice to other such companies is: Know what's out there in terms of web applications that can help your business. It is cost-effective to rely on those tools and it won't just be more trouble than it's worth.
How Web Applications Are Saving Us Money (and time!)
Staying Connected:
All of our company email is provided free by Google Apps (google.com/a). This tool allows us to allocate "@remarkableinnovation.com" addresses, and around 6 GB of storage space to up to 100 temporary or permanent staff for as long as they need it. Other providers charge for this, but Google offers it all for free. We also use Google Calendar to share calendars and keep track of project timelines.
We have an internal, password-protected 'intranet' site that was created in about 30 minutes using sites.google.com (free). This gives our employees and contractors easy access to our training materials, marketing literature and so on.
We use getdropbox.com (free) to give us a shared hard drive that anyone in the company can access from their 'My Computer' window, or from their web browser. This is a fantastic tool that immediately synchronises a file as soon as it's updated.
Document Sharing and Project Collaboration
We use docs.google.com (free) to share documents, spreadsheets and presentations internally and with our clients. For big international projects, we have used www.basecamphq.com (as low as $24 a month) for tasks like project management and file sharing. Another recent tool we've started using is www.highrisehq.com (also from $24 a month), from the same developer, 37ignals. It's good for managing contacts, and you can build detailed notes and lists on people and companies, as well as track people with the e-mail support. Customer Relationship Management When we started to grow, we had a lot of customer contacts to keep track of, and sales leads to follow up. It was getting unmanageable, so we implemented Zoho.com/crm (free for up to three subscribers or $12/user/month) for all our customer relationship management needs, lead tracking and so on. Zoho has nearly all the features of more expensive products like Salesforce, and can be completely customised.
In The Office:
Task Management
We use rememberthemilk.com (free) to do all of our internal task management and delegation. It looks like a "quirky" application, but it's actually a really powerful business tool that lets us sort tasks in to lists, delegate them to employees and so on.
Timesheet Management
For big international projects with contractors in many different countries, we've used getharvest.com (from US$12 per month) to record the hours of all the staff. They can just log in from anywhere and enter a detailed breakdown of their hours spent on various tasks we've defined, then the supervisor gets a dashboard view of everyone's hours spent on the project.
Bookkeeping/Accounting
The one thing I haven't been able to find is a suitable web-application for bookkeeping and accounting. A couple of big firms (such as Quickbooks) offer web-based versions, but these are limited and quite expensive. For that reason, we wrote our own custom-made web application for doing all our bookkeeping, which has been very successful.
Corporate Social Responsibility
Last, but not least, we're even using the web (kiva.org) for our CSR activities! Kiva.com is a micro-loan site that allows "investors" to finance loans for people starting or expanding a business in less developed countries. Throughout the course of the loan (usually 6-12 months), you can receive email journal updates from the entrepreneur you've sponsored. As loans are repaid, you get your loan money back.
So far, we've helped make loans to clothing and food vendors in Uganda and Tanzania, as well as a flower growing business in Cambodia. We even went so far as to assign a researcher to find out more about the micro-loan concept. Most businesses have a bit of money sitting in a corporate account unused and earning very little interest. Why not put it to some good?
How Web Applications Are Making Us Money
Advertising
When we started out, it was clear that Singapore was not going to be a large enough market, so we had to find a cost-effective way of advertising to overseas customers. We set up a website (hosted at GoDaddy.com) and decided to use Google Adwords (Google.com/adwords) to reach international customers every time they search for terms like "technical due diligence". We only pay when someone actually clicks our ad (around $1 per click), so we get 800 to 1000 well-qualified leads clicking through to our site for about the same price as a half-page advertisement in an industry journal.
Our Internet advertising on Google has even brought in returns of over 3000%! We once won a S$50,000 contract from a customer who clicked on our Google Ad.
We also use google.com/analytics (free) to track our web traffic. This gives great detail on who's clicking on our site and what they're interested in, so we can refine our content.
Networking
We use the business networking site linkedin.com (free) to find and contact potential customers. We've had a very high success rate of getting replies from sales leads.
Blogging
We use software from wordpress.org (free) to write our blog (reminno.com/blog), which keeps us in touch with our customers and demonstrates our expertise to potential clients.
Direct Marketing
We use feedburner.com (free) to keep track of, and email out, our RSS feed. We also use Zookoda.com (free) and www.phplist.com (free) to send out promotional emails to our business contacts (with permission of course!).